Work All Winter with Greengate's!
Greengate's, your local builders merchant, supply a wide range of products designed to make winter working easier, safer and more efficient. Here are three of the most popular winter products in our collection…
During periods of cold weather, the effectiveness and usability of mortar and concrete are inhibited due to the low temperatures. A liquid admixture allows work to continue and Sika Wintermix is one of the best available on today's market. An accelerator that is guaranteed to deliver high early strength, Sika Wintermix ensures the most rapid finish with a short curing time.
Sika Wintermix contains no added chloride, meaning that it has become popular for use in embedded steel reinforcement projects. After simply adding the formula to premixed sand and cement, the material can be used right away to deliver early load bearing and trafficking properties.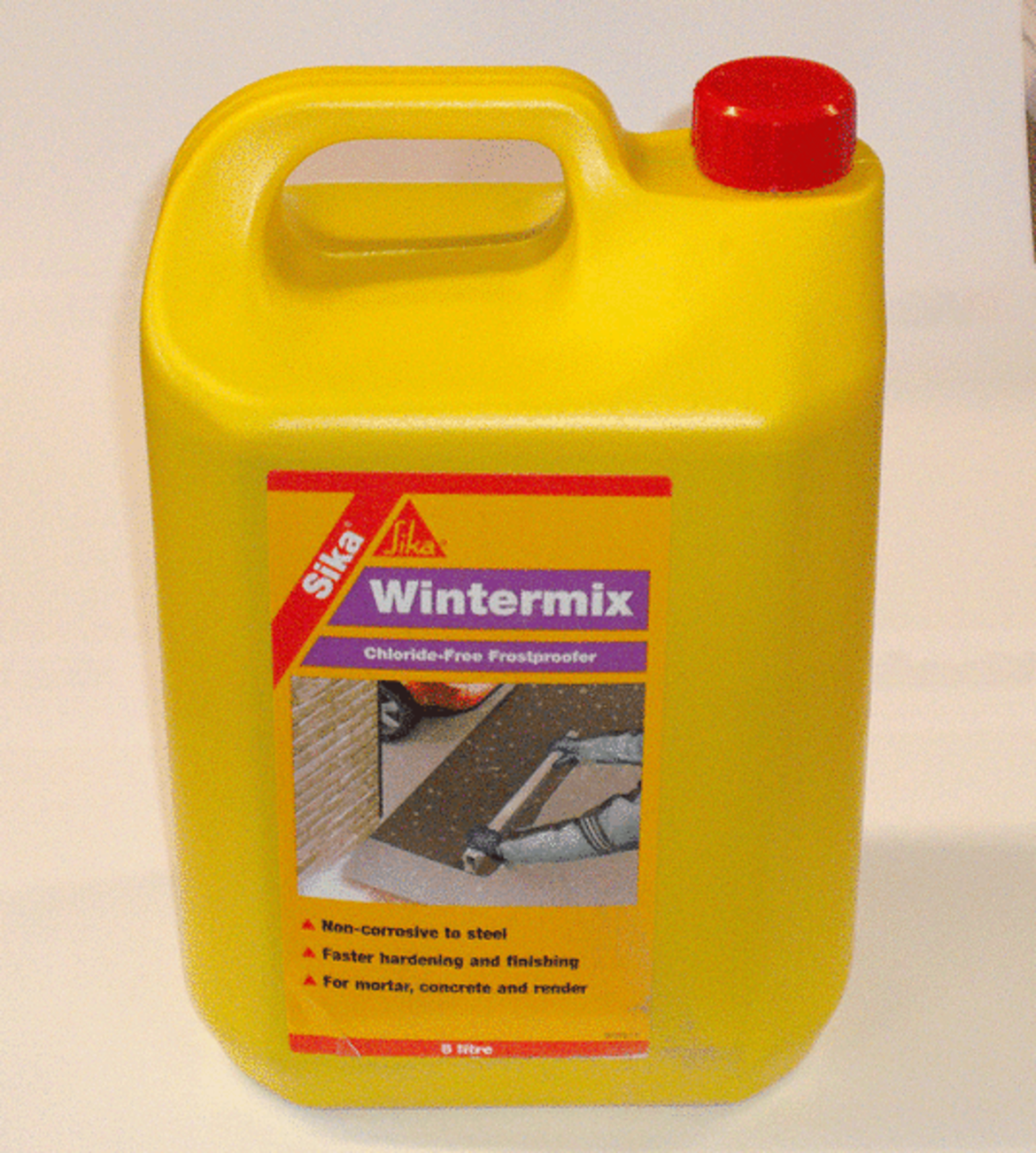 Designed to resist water ingress through damaged roofs, Cromar Allweather Roof Coat is a bituminous, cold-applied formula with high levels of efficiency.
The formula contains added organic fibre to increase strength and stability upon application to all kinds of roofs, including felt, metal, tile, slate, concrete and asphalt.
Keeping warm when you're working outdoors in the winter weather is essential to your health, not to mention your productivity.
Our select range of quality workwear features several products from renowned brand Dickies; the Thinsulate-lined thermal gloves are one of the most popular items in the collection.
Keep warm while you work this winter with your local builders merchant here at Greengate's!